Irvine Tutor Sought For Questioning
Involved in Newport Beach school hacking case
At least a dozen students from Corona del Mar High School in Newport Beach hacked into the school's network system to change their grades. Now The Newport Beach Police Department are searching for a tutor who allegedly taught the students how to use a software program to access their grades. The tutor, Timothy Lance Lai, was still being sought for questioning as of December 19th, 2013. Lai is a 28 year old man from Irvine. The School District representing the Newport Beach school found out about the cheating from tips from anonymous sources on the campus on Tuesday, December 17th, 2013. Parents of students from the school have been advised of the situation. The belief among school administrators is that Lai gave the software hacking program directly to the students, who then used the software themselves.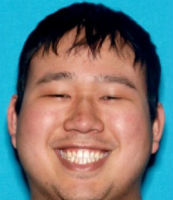 Timothy Lai
Not only is the Orange County tutor in legal trouble, school administrators state the students could be in severe legal trouble themselves. Hacking into the school's network to gain access to tests & to change grades may be a serious criminal offense, according to the administrators. As of now, there are at least 12 students directly involved, but that number may grow in the coming days. No punishment for the students has been released yet.
---
Contact us when you need help with Irvine Bail Bonds.