Man Arrested In Irvine Theft
Suspect stole from Irvine resident's van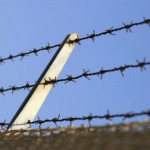 Irvine Bail Bonds Crime News
A 42 year old man from Huntington Beach, California was arrested on Saturday, January 4th 3014 for theft from a vehicle. The Irvine Police Department made the arrest outside of a local gym located on Von Karman Avenue. The IPD were dispatched at approximately 6:00pm after receiving a call regarding the theft. The police responded immediately and initially interviewed the male victim. The 67yo man walked to his van after his workout at the gym.
Resident confronts suspect
According to the man, he was driving away from the parking area when he spotted the suspect, Alex Rodriguez, hiding in the back of his van. After Rodriguez was confronted by the victim, he ran from the area. He had the Irvine resident's phone, watch, cash, and wallet with him. As the suspect ran away, the victim gave chase, and saw him flee into a different parking lot at Dupont Center. The second parking structure was a few blocks from where the theft occurred.
Suspect caught
The Irvine Police then went to the Dupont location, and surrounded the area. Multiple officers, along with a canine unit, started to search for Rodriguez. The suspect was finally located on the second floor of the structure. Rodriguez then immediately surrendered and was placed into the custody of the Irvine Police Department. no-one was hurt during the ordeal. The police then began looking for the stolen goods, which they promptly located. They also found merchandise from a previous theft.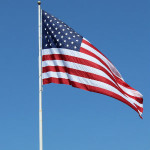 The suspect was booked into the Orange County Jail on multiple charges, including possession of drugs, as well as grand theft.