Two Kidnapping Suspects Sought In Irvine
Search Continues for Irvine Kidnapping Suspects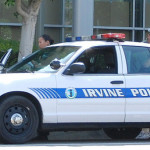 Irvine resident kidnapped and released
Investigators from the Irvine Police Department are currently searching for two men who pretended to be police officers in a fraud and kidnapping crime. A man from Irvine was kidnapped with the intention of forcing him to pay the men what they led him to believe were "back taxes". A man pretending to be representing the United States Attorney General's office called the Irvine man and instructed him to go to an Irvine store to buy a GreenDot debit card to supposedly pay the "back taxes". The Irvine resident refused the demands, even after he was threatened with arrest by law enforcement officials.
Shortly after that, a black sedan drove up to the man's home. According to a spokesperson for the Irvine Police Department, the Ford Crown Victoria looked like a police car. The windows were tinted very dark. The two suspects exited the vehicle, claimed to be police officers, and forced the man into the back seat of the car. After multiple threats from the suspects, the man bought the debit card, after which the two men let him go.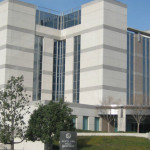 Description of the suspects
After the brief kidnapping, the victim called the Irvine police and was able to describe the appearance of the two men.
First suspect:
Age: late 40's
Complexion: dark
Facial hair: mustache
Hair: curly black hair
Height: 6'2″ tall
Build: medium
Clothing: black suit with a white shirt
Second suspect:
Age: early 50's
Complexion: dark
Hair: short brown and gray
Build: medium
Clothing: black suit with a white shirt
Both of the suspects were believed to be Middle Eastern. Although their car appeared to be a black police Crown Victoria, there were no emergency lights. The search in Orange County for the suspects continues, and any witnesses are asked to call the Irvine Police Department.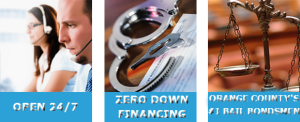 Stay current on Orange County crime news on our Irvine Bail Bonds crime blog.
If you or a loved one needs an Irvine Bail Bonds agent, give us a call at (714) 485-0999
by Sarah Torres